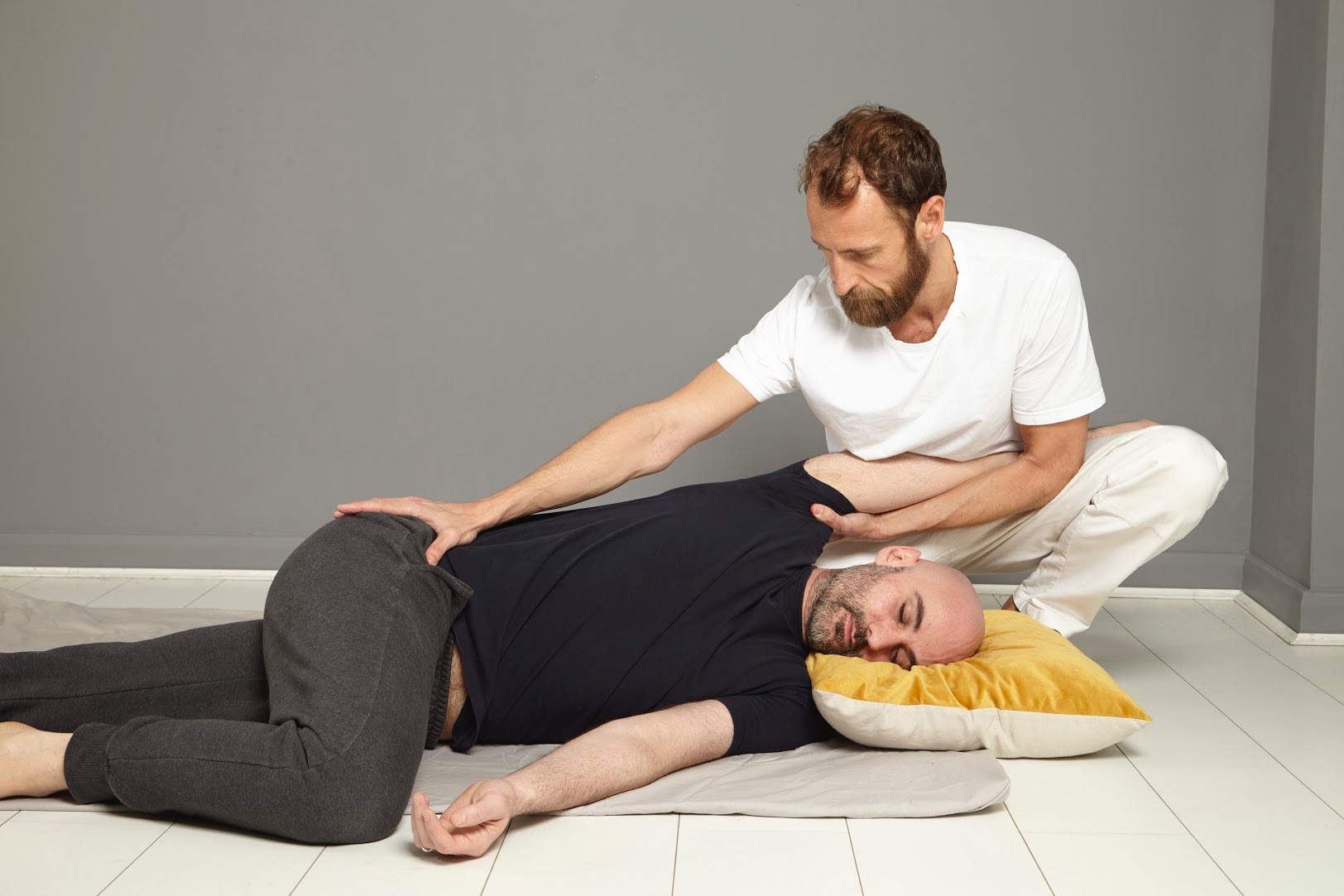 Shiatsu is a powerful form of therapeutic bodywork, originating in Japan. It uses a variety of techniques such as stretches, joint mobilisation, acupressure and holding to bring the body into a state of deep relaxation and support and balance vital life-force energy. In this space the body is able to better balance and heal itself.
Andy incorporates his knowledge of yoga – postures and breathwork to provide an integrated treatment that promotes flexibility, mobility, posture and a greater sense of wellbeing.
Yoga and Shiatsu work together beautifully because they both assist a person to find more freedom and space in other aspects of their life and move them towards full health. Shiatsu is typically received through clothing so wear something loose and comfortable clothing.
A full session lasts 60 or 90 minutes and takes place on a comfortable mat on the floor or in a chair if you prefer or have mobility problems.

£70 for 60 minutes and £95 for 90 minutes.
To book please use the Contact form.